Electrical Suction Unit
V1SUCTIONL
Main Technical Specifications
1.   Suction pump: piston pump
2.   Power supply: AC220V±22V/110V±11V, 50Hz/60Hz±1Hz
3.   Ultimate negative pressure value: ≥0.09MPa
4.   Input power: 150VA + 15%
5.   Regulating scope of negative pressure:
  0.02MPa ~ultimate negative pressure value
6.   Pumping rate: ≥ 20L/min
7.   Reservoir: ≥ 2500 mL/pc, 2pcs in the suction unit
8.   Noise: ≤ 60dB(A)
9.   Dimension: 380mm x 312mm x 480mm
10. Weight: 16kg 
●  Oil-free piston pump helps to keep from oil mist.
●  Plastic panel ensures its easy to keep clean!
●  Low noise, easy to operate with manual and pedal switches.
●  Overflow valve helps to prevent liquid from flowing into pump.
●  Medical suction, high negative pressure, high flow rate.
●  Negative  pressure is adjustable according to requirements. Normal Working Condition
Ambient temperature: 5°C – 35°C
Relative humidity: ≤  80%
Atmospheric pressure: 86kPa-106kPa
Included Accessories
Suction hose (φ7×φ12,length≥1.3m)
Fuse and spare
Air filter and spare
Power cord
Pedal switch
Compact Suction Unit
V1SUCTIONM
Main Technical Specifications
Ultimate negative pressure value: ≥0.075MPa
Regulating scope of negative pressure : 0.02MPa ~ultimate negative pressure value
Air exhausting speed: ≥11L/min\
Reservoir: ≥1000mL,1pc
Power supply: 220V
Input power: 90VA 7. Noise: ≤65dB(A)
Suction pump: piston pump
The suction unit is not suitable to use on occasions with inflammable and explosive gas.
Class of liquid-proof: IPX0
Non AP or APG device
No signal input or signal output
Normal Working Condition Ambient temperature: 5℃-40℃
Relative humidity: ≤80%\
Atmospheric pressure: 86kPa-106kPa
When storage and transportation temperature is lower than 5℃, the suction unit shall be placed in the place with normal working temperature for over 4 hours before use.
To avoid potential electromagnetic interference existing between the equipment and other devices, the suction unit is suggested to be kept away from high frequency equipment.
GCR1028
Sterile Suction tubing 6.0mm X 3m
Suction tubing with connectors
$1.80 each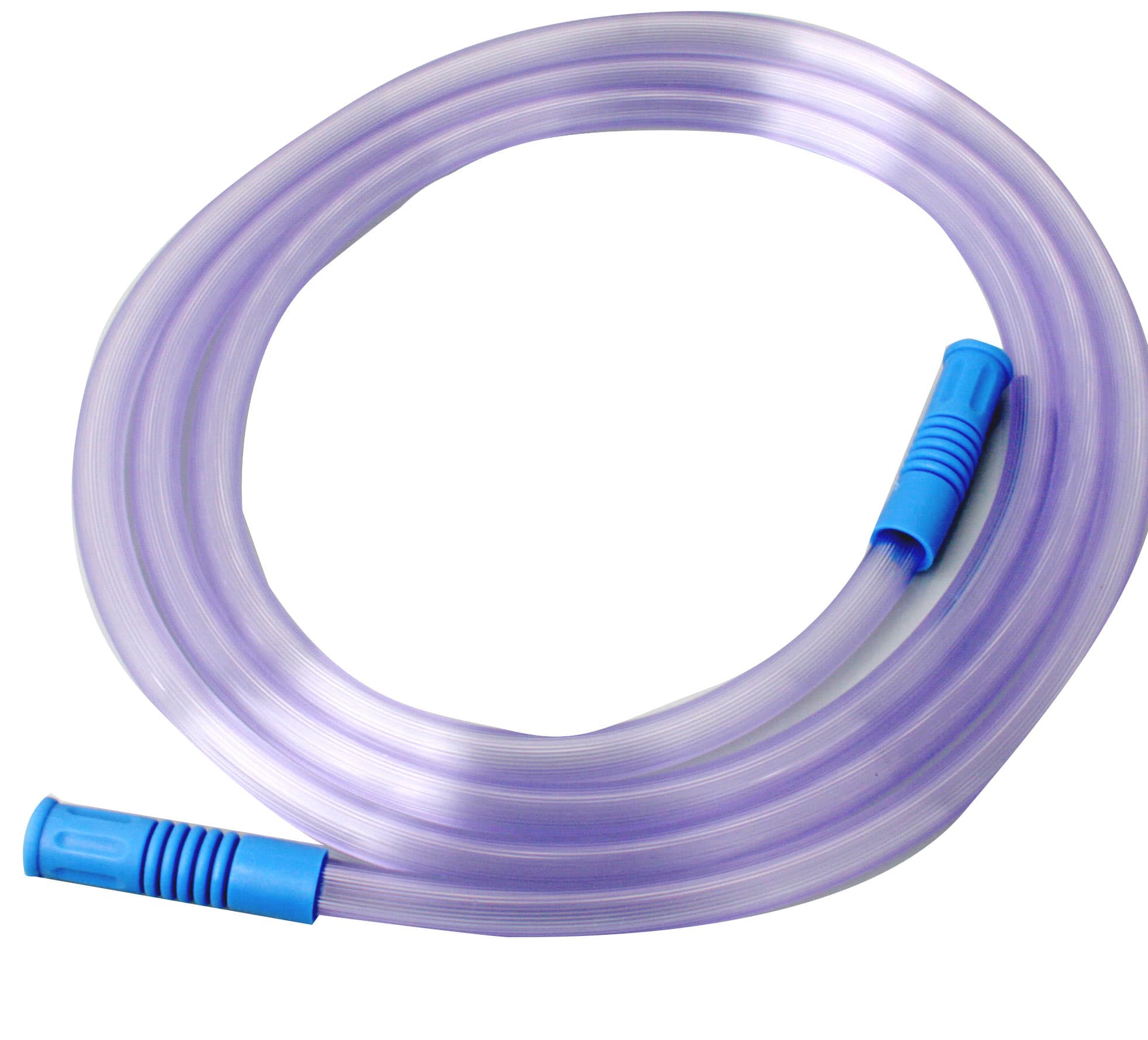 GCR102829
Sterile Suction Tip
Suction Tip
$1.15 each