V1SC001
ME Medical Rechargeable Surgical Clippers with charging station
The ME Medical cordless, rechargeable clipper has enhanced features to help with hygiene compliance in pre-operative care. The disposable Universal blade reduces infection rates, save time and reduces costs. It takes less than an hour to charge and offers approximately 60 minutes running time due to its long battery life. The charging station also serves as a base unit with in-built wall bracket.
The Universal blades are very easy to replace and can be purchased separately.
The cordless clipper can also be used in commercial enterprises, such as tattoo parlours, where hair requires removing prior to the tattoo process.
Benefits for Patients
· Minimises risk of skin irritations, micro injuries and infections as it is gentle on the skin
· Noise generated when in use is reduced
· Dressings adhere better to skin due to the smooth shave achieved
· Hair from hard-to-reach areas is easier to remove due to the 45 degree rotating head
· The blade glides on the skin with the help of vertical guide strips
Benefits for Operators
· Safe removal of animal hair
· Can be used for wet and dry shaving
· Shaving performance saves time and enables efficient operation preparation
· Close removal of hair offers clean incision site, making it easier for dressing to adhere to the skin
· Easy to clean, rinse and disinfect
Other Features
· Long battery life of approximately 60 minutes
· Battery status indicator
· Overcharge protection
· Rotatable shaving head with quick release for disposal
· ME QuickCharge® means charging time is less than an hour
Clipper Blades
It is simple to remove the 35mm disposable blade head from the cordless clipper. Simply remove and replace with a click!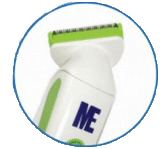 ME Clipper's revolutionary head twists 45 degrees to contour to even the most difficult-to-reach areas.
Easy, no touch insertion and ejection of disposable clipper blades.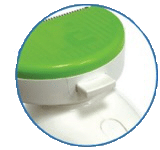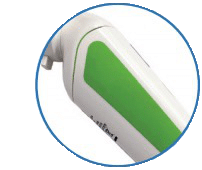 Easy-to-hold non-slip grip handle provides the necessary control for complete hair removal without injury.
Rechargeable lithium battery fully charges in just one hour with long-lasting use. Includes charging station for table or wall mounting. Also features a battery status indicator, and overcharge protection.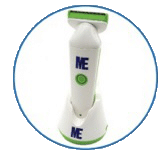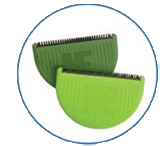 Two types of disposable clipper blades: the Universal designed for most hair and clipping needs, and the Neuro for coarse or dense hair. Both ensure a smooth sliding motion, while preventing direct skin contact. Greatly reduces the risk of painful cuts, micro injuries, skin irritation and infection.
V1SC002


Sterile Universal disposable blades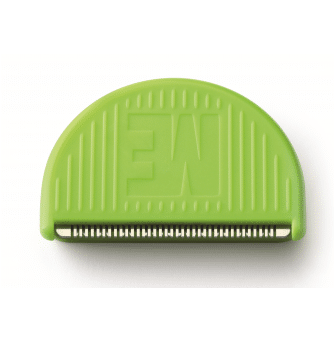 V1SC003


Sterile Neuro disposable blades