Vet1 Stainless Perforated surgical tray
Availible in the following sizes
22 x 9 x 1.5 cm
22 x 12 x 1.5 cm – 232.036
22 x 12 x 3.5 cm – 232.037
22 x 17 x 1.5 cm
30 x 20 x 1.5 cm – 232.052
30 x 20 x 4 cm – 232.054
32 x 24 x 1.5 cm
32 x 24 x 4 cm
42 x 30 x 2 cm
42 x 30 x 4.5 cm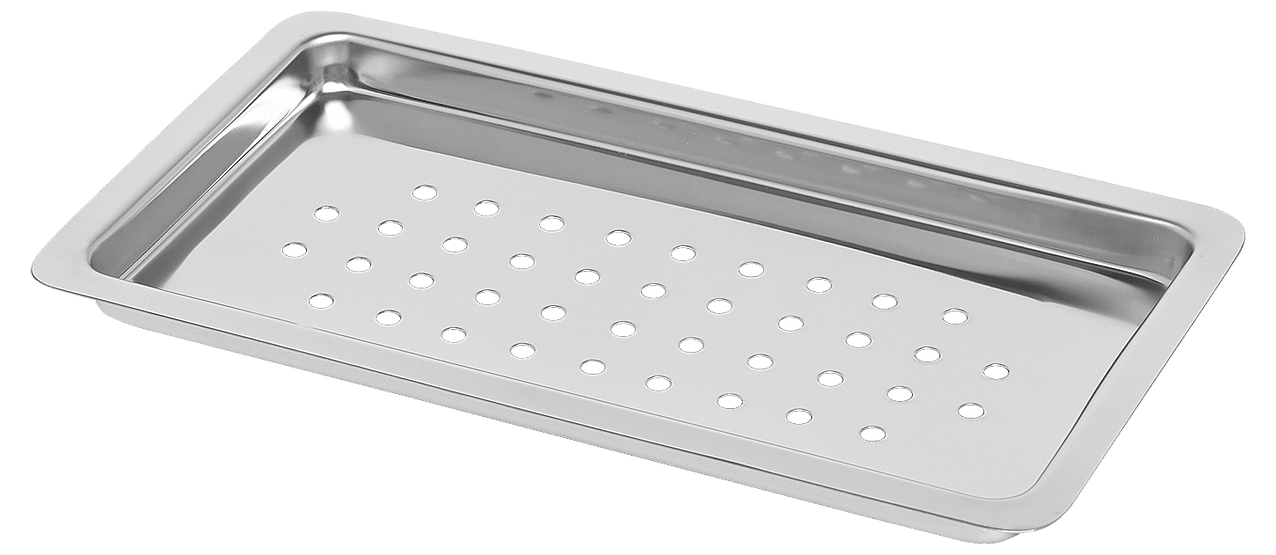 Vet1 Stainless Perforated Surgical containers with lid and latches
Availible in the following sizes
18 x 8 x 3 cm
18 x 8 x 5 cm
20 x 10 x 3 cm
20 x 10 x 5 cm
22.5 x 10.5 x 3 cm
26 x 12 x 6 cm
28 x 14 x 6 cm
28 x 28 x 12 cm (DIN)
32 x 16 x 8 cm
36 x 22 x 9 cm
42 x 18 x 9 cm
42 x 28 x 12 cm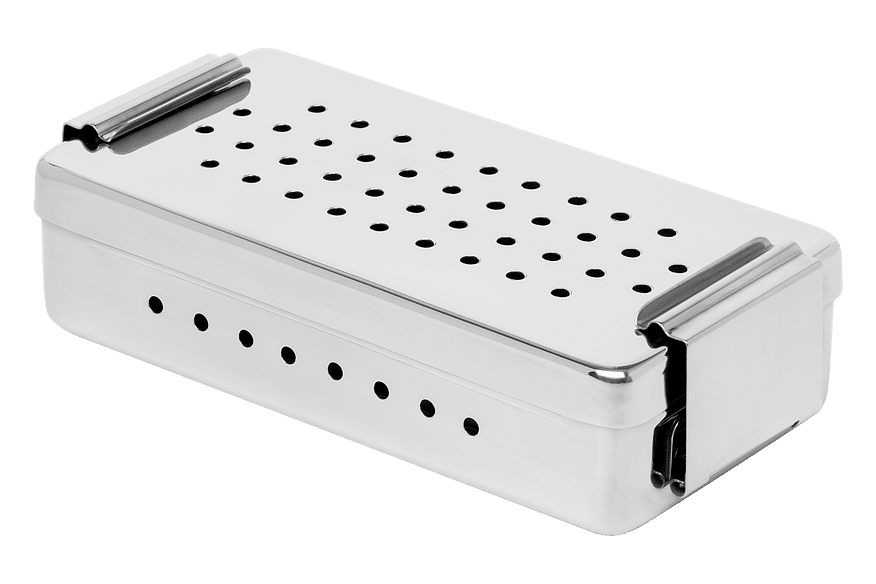 Vet1 Stainless Surgical Flat Trays
Availible in the following sizes
22 x 17 x 1,5cm – 231.041
22 x 17 x 3cm  – 231.037
30 x 20 1,5cm – 231.052
30 x 20 x 4cm –231.054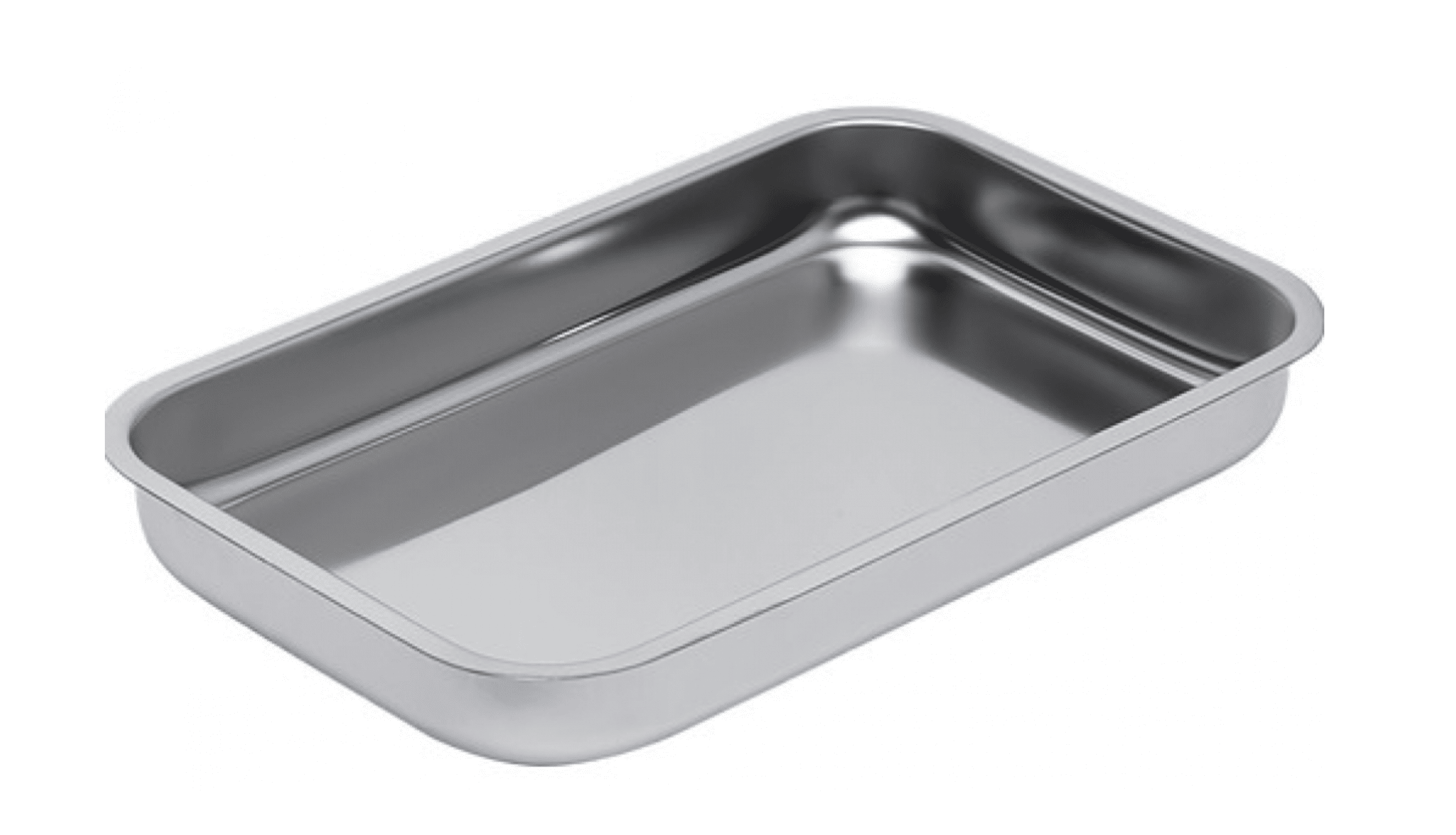 Vet1 Stainless Dental Trays
Availible in the following sizes
22 x  9 x1,5cm    6 Instruments – 230.033
22 x 17 x 1.5cm 12 Instruments – 230.041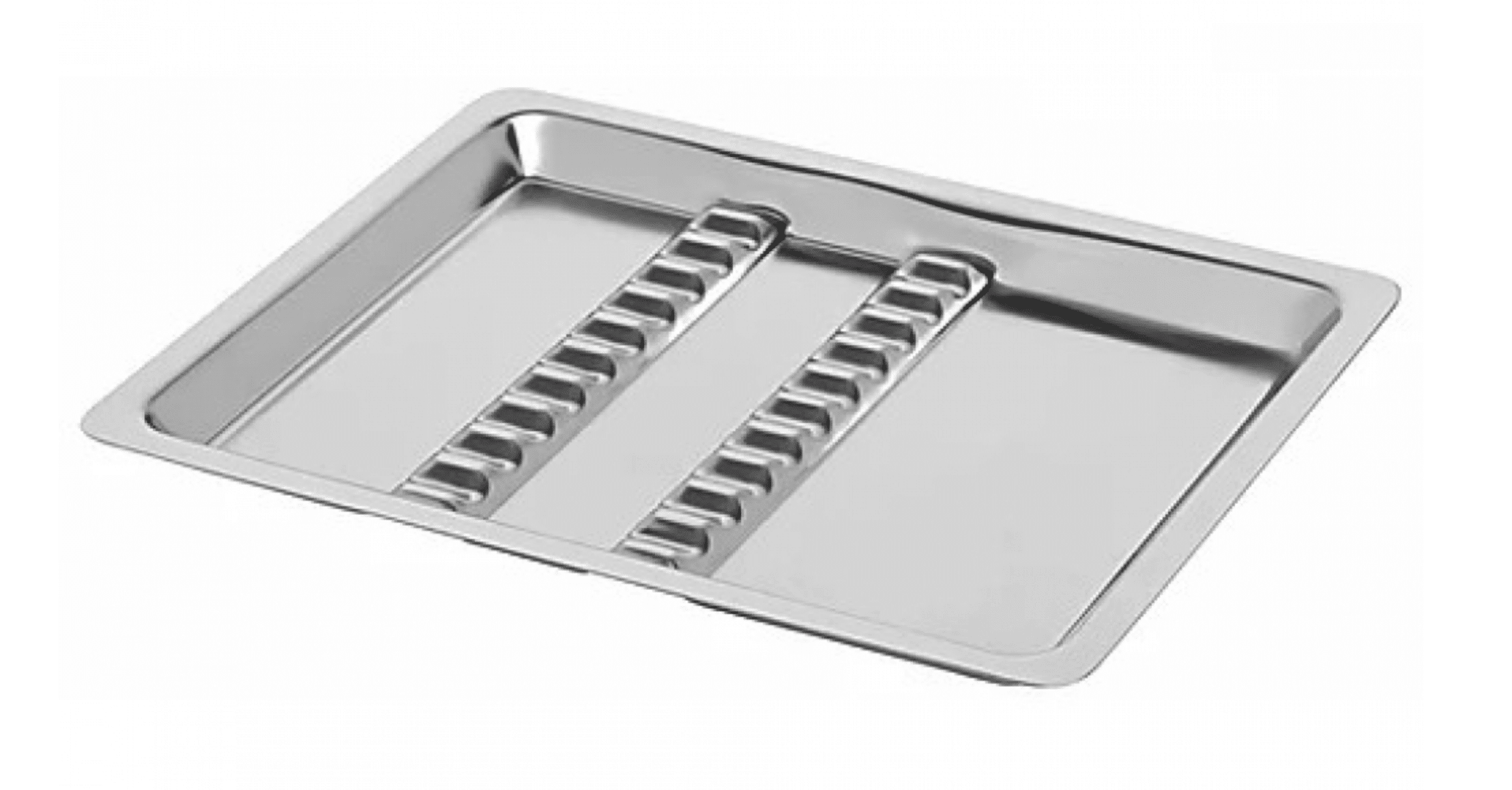 CONTAINER WITH SUPPORT FOR 6 TWEEZERS ENDOWRIST® Dimensions: 562 x 330 x 60 mm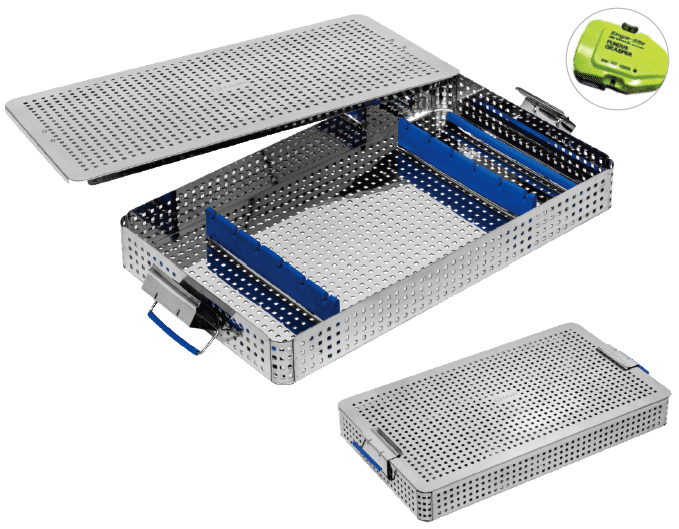 CONTAINER WITH SUPPORT FOR 6 TWEEZERS Xi™ SINGLESITE ™, 5 mm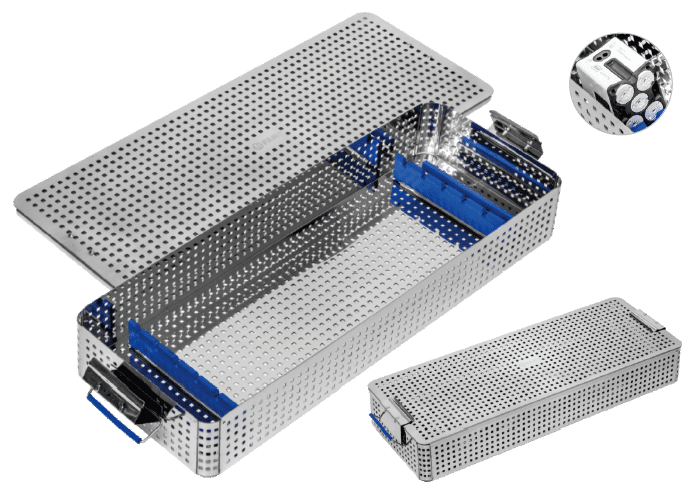 CONTAINER WITH SUPPORT FOR 1 TWEEZER Si™ SINGLE SITE ™, 5mm
Dimensions: 651 x 79 x 60 mm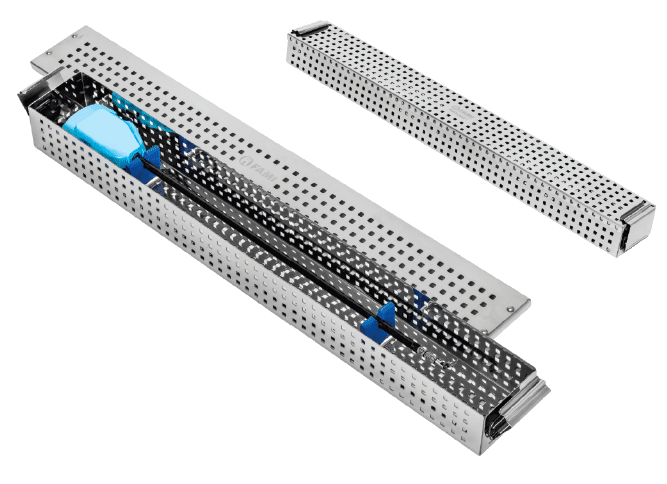 CONTAINER WITH SUPPORT FOR 1 TWEEZER Xi™ SINGLESITE ™, 5 mm
Dimensions: 689 x 86 x 89 mm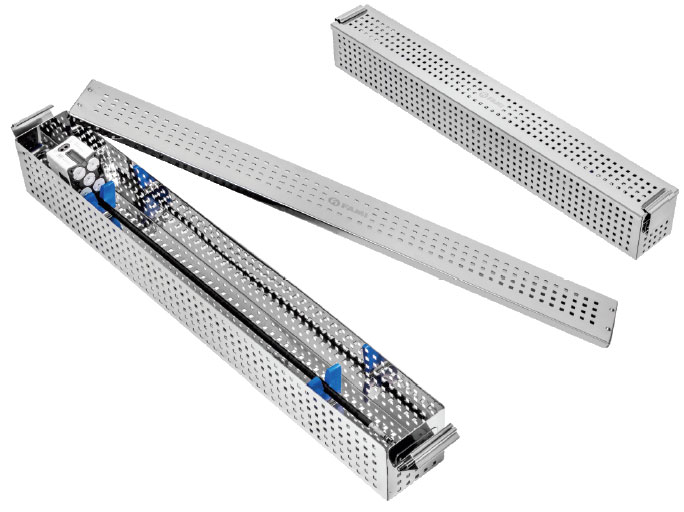 STERILE GOODS BASKETS
A safe and hygienic method to sterilize, transport, and store sterile goods. An essential resource for the sterilization process, as it reduces the hand's contacts with the sterile packages preventing damages to the barrier system and re-contamination.
The size standardization allows stacking the baskets during assembling, in addition of the load's organization in the autoclaves and the stockpile storage inside it.
Finishing with no burs

from welding

Ergonomically designed

to allow

removing the packages from inside basket
Stackable and Nestable
Designed with side openings assures the sterile package removal from the basket.
Easy to handle, sterilize, and transport
Manufactured according to the international standards (DIN) and the most rigorous

quality standards

,

no

burrs

from welding and wire strands distortion, which can damage the flexible sterile barrier systems.
Dimensions:
600 x 292 x 138mm
600 x 292 x 260mm